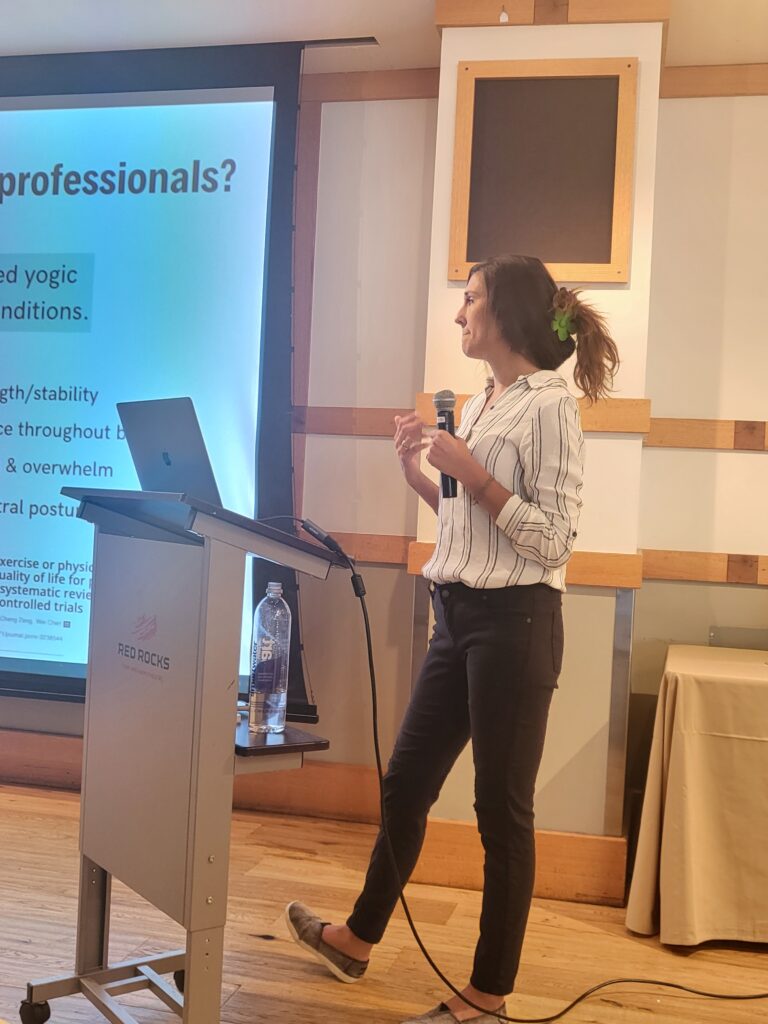 Hire Caitlin to Speak at Your Event
Caitlin Parsons is a Registered Dental Hygienist of 12 years with chronic pain turned Yoga Therapist and Ergonomic Specialist. Caitlin helps dental professionals overcome/prevent work-related pain, reduce stress, and optimize their health, so they can continue to provide the best quality care for their patients and enjoy a long-lasting fulfilling career!
Hire Caitlin to speak at your event. Topics include: Ergonomics & Therapeutic Yoga for Dental Professionals, Ergonomics & Yoga, and Optimize Your Health & Your Patients Care.